Home
David Wheater is a Scottish Photographer, based in Edinburgh, who specialises in taking photographs from all around Scotland and the city of London. David also runs Edinburgh photography tours and beginner photography classes in Edinburgh, Scotland.
Scotland - 250 Things To See & Do
I hope you enjoy this video of a few of my favourite places in Scotland. Last year, I had to take my YouTube Channel down due to an accident and this is the first video in my brand new channel, which I'm super excited about. Last year I wasn't sure I'd ever be able to show people again the country I love. Live your life to the full and don't put off your dreams.
Private Tours of Edinburgh
Short on time and looking for great shots of Edinburgh?

Prefer a private tour away from all the crowds?

Book for as little as just 1 hour / £30 per hour

We can meet you at your hotel in Edinburgh

Hello and welcome to my website. I'm a photographer and tour guide living in Edinburgh, Scotland. I love nothing better than to show visitors around Edinburgh and to share its amazing hidden history and secret places. Why not join me for your very own private tour of Edinburgh? I can pick you up directly from your hotel and quickly guide you to all of Edinburgh's most interesting and photogenic locations.
I can be booked for as little as 1 hour (£30ph) and can arrange most kinds of tours. My most popular tour is the 'Best of Edinburgh Photography Tour'. Please use the form opposite to let me know what you'd like to do, or call me directly on +44 (0)7400 705 357.
Edinburgh Tour Reviews
"Amazing tour - exceeded my expectations!" "An excellent introduction to Edinburgh" "Authentic Scottish hospitality!" "Such great knowledge of the city" "Getting to know the real Edinburgh!" "Excellent photography tour and tuition" "Lots of incredibly helpful tips on how to take great photos" "Amazing afternoon, highly recommend!" "Discover a different side of Edinburgh" "Your knowledge of Edinburgh is amazing"
EDINBURGH PHOTOGRAPHY TOUR
EDINBURGH PHOTOGRAPHY CLASSES
FREE BEGINNER'S PHOTOGRAPHY GUIDE
THE TOP 65 ATTRACTIONS IN EDINBURGH
Latest Video
Exploring Stockbridge in Edinburgh
101 Things To See & Do in Edinburgh (21) EDINBURGH ZOO This forward thinking and pioneering zoo opened its gates in 1913 and is located just 3 miles west of the city centre in the suburb of Corstorphine. The Zoo is spread over 82 acres of lovely parkland and is owned by the Royal Zoological Society of Scotland, a non-profit organisation. It remains the only zoo in the UK to have giant pandas. With its unrelenting focus on conservation, breeding programmes and education, coupled with an unwavering commitment to animal welfare, it is perhaps more correct to think of this zoo as a much needed 'ark', without which the fragile light of animal and habitat conservation would greatly diminish, right around the globe. The purpose of a modern zoo - conservation, education and research - has evolved a long way since Victorian times. Edinburgh Zoo has in fact had a superb education department since the 1970s and today its educational role is every bit as important as its valuable conservation work, both in Scotland and around the world. With mass extinction, increasing habitat destruction from an ever-growing world population and commercial exploitation (highly complex problems), we desperately need conservation charities, like this one, more than ever - but will it be enough to save the tiger, rhino or even the lion? Zoos will always have their critics, which can sometimes be a good check on welfare practices, but please never doubt the commitment and passion everybody at this zoo has for preserving and conserving wildlife, in every corner of the globe, for future generations. It may surprise you the no of projects the zoo are involved in around the world. (Note: Places in this guide are not listed in any particular order and I have not been paid to include any) #edinburgh101 #edinburgh #edinscotland #rzss #edinburghzoo #scotlandisnow #visitscotland #visitbritain #visitedinburgh #edinburghlover #iloveedinburgh #discoveredinburgh #edinburghbound #loveedinburgh #thisisedinburgh #conservation #penguinparade #edinburghzoopenguins #loveedinburgh #iloveedinburgh #edinburghtrip #edinburghbound #wildlifeconservation #scotland_lover #igedinburgh #igersedinburgh #edinburghcity
101 Things To See & Do in Edinburgh (20) THE EDINBURGH FOOD & CRAFT MARKETS If you haven't visited Edinburgh before, you might not know about the excellent Food and Craft markets that take place every weekend. There are currently 4 - the Stockbridge (in the video), the Grassmarket, the Leith and the one in Potterrow Dome. The Grassmarket & Leith are on Saturdays, the Stockbridge on Sundays and the Potterrow during term time. If you're based in the city centre, I would probably recommend visiting the one in the Grassmarket. The one in Stockbridge I would recommend as part of exploring this lovely area with a walk along the Water of Leith to see St Bernard's Well. All the markets contain some excellent food & crafts and are the ideal place to get a quick snack or put a picnic together to enjoy somewhere nice. My particular favourites are the paella, amazing macaroons, cheese and haggis stalls, although you can find everything from artisan bread, cakes, chocolate, fish and amazing locally grown meat from Scottish farms. To find out more about the markets visit their website, www.stockbridgemarket.com (Note: places in this guide are not listed in any particular order and I have not been paid to include any). . #edinburgh101 #edinburghmarkets #edinburghfoodies #edinburghfood #stockbridgemarket #grassmarketedinburgh #grassmarket #scotlandisnow #visitscotland #visitbritain #visitedinburgh #edinburghlover #iloveedinburgh #loveedinburgh #thisisedinburgh #edinscotland #edinburghlife #edinburghlifestyle #edinscotland #edinburgh #stockbridge #scottishproduce #ilovescotland #lovescotland
101 Things To See & Do in Edinburgh (19) DUNBAR'S CLOSE GARDEN, CANONGATE #edinburgh101 If you wander into the close just next to the Christmas shop in the Canongate, you'll find another of Edinburgh's hidden gardens - Dunbar's Close Garden, sometimes referred to as 'The Mushroom Garden' by locals in the know. The garden doesn't actually contain any mushrooms as far as I know, it gets the nickname from the Mushroom Trust who saved it from being just another car park in the 70's. They gifted the land to the city council who appointed Scottish landscape architect, Seamus Filor, to create a garden in the 17th century style. When it was completed in 1978, it was given the name of the proprietor of the tenements that once stood there, David Dunbar, a writer who quite possibly had a garden resembling a little of what appears here now in the 1770's. It's a super little garden which so many visitors miss as they hurry on their way to Holyrood Palace. Many of the plants still reflect the planting of the 17th century including pear trees, box hedging, lavender and an assortment of other colourful flowers. Grab a coffee and take a seat on one of the stone benches. It's a quiet, peaceful place to stop a while and contemplate life. (Note: places in this guide are not listed in any particular order & I've not been paid to include any.) . #edinburgh101 #edinburghgardens #themushroomgarden #dunbarsclose #dunbarsclosegarden #17century #17thcenturygarden #scottishgardens #royalmile #canongate #royalmileedinburgh #edinburghbound #visitedinburgh #visitscotland #scotlandisnow #edinburghlover #edinburghtrip #edinburgholdtown #edinburgh_lover #lovescotland #scotlandtrip #scotlandtour #edinburghtourguide #edinburghtours #beautifuledinburgh #beautifulscotland #scotland_lover #iloveedinburgh #ilovescotland
101 Things To See & Do in Edinburgh (18) THE SANDEMAN HOUSE GARDEN, ROYAL MILE I have to be very honest here, this secret little gem of a garden is really not somewhere I want to share - I simply love it and want it all to myself! However, that would be really selfish and it is open to the public after all. Sandeman House Garden belongs to the Scottish Book Trust and is just off the Royal Mile. You'll find the entrance through Trunks Close which is close to John Knox's House. It's a beautiful, secluded little garden that very few people, passing by on The Royal Mile, know about, which is a great pity. Between tours, I often grab a coffee and just spend a few quiet minutes here, enjoying all the peace and quiet away from the hustle & bustle of the mile. As you enter, you'll notice a memorial which celebrates the life & works of Sir Patrick Geddes, definitely a visionary and a man ahead of his time. I'm a huge fan of his, and the space you see here was just one of around 70 gardens he created in the Old Town to bring light and nature into what was a very overcrowded and insanitary part of the city. He's someone I really wish I could go back and meet and one day I'll write a piece about him for the website. One of my favourite things on the memorial are the tiny wee bees which are so cute! Next time you're in the Royal Mile, take a few moments to escape and appreciate this lovely, green space, where the shadows dance, the light sparkles and the trees sway in the summer breeze... bliss! (Note: Places in this guide are not listed in any particular order & and I've not been paid to include any) . #edinburgh101 #edinburghnature #edinburghgardens #edinburghcloses #edinburgholdtown #sandemanhousegarden #secretscotland #secretgardens #discoverscottishgardens #scottishgardens #royalmile #royalmileedinburgh #trunksclose #patrickgeddes #scotlandisnow #visitscotland #loves_edinburgh #loveedinburgh #thisisedinburgh #horticulturelife #horticulturetherapy #secretedinburgh #hiddenscotland #hiddengardens #hiddenedinburgh #scotland_lover #igersscotland #igedinburgh #igscotland
101 Things To See & Do in Edinburgh (17) THE SCOTTISH PARLIAMENT When you get to the bottom of the Royal Mile you'll come across one of the most striking modern buildings in Scotland - our very own Scottish Parliament. Before the Act of Union in 1707, which allied Scotland with England, the old Scottish Parliament met in Parliament Hall, which is next to St Giles' Cathedral, and is open to visitors (I'll be covering this impressive hall at a later date). The first call for a new Scottish Parliament was in 1989, and I can still remember the tented vigil at Calton Hill, which was manned 24hrs a day, all year round, until a successful devolution referendum in 1997. A competition for the design of the new parliament was won by Catalan architect, Enric Miralles, who sadly died before the opening of the building in 2004. Miralles used a number of different organic styles to blend it into nearby Salisbury Crags and local materials, including oak, sycamore and granite to connect the building to its people and natural heritage. Whether it does this has certainly divided opinion over the years, although the building has won several awards, including the 2005 Stirling Prize. I have grown to appreciate the outside, but it's the inside that I think is the real triumph and, in particular, the debating chamber which is a masterpiece. It's free to visit Monday to Saturday and I can wholeheartedly recommend signing up for one of the tours. (Note: places in this guide are not listed in any particular order and I've not been paid to include any). . #edinburgh101 #edinburgh #edinscotland #edinburghlife #visitedinburgh #edinburghlover #iloveedinburgh #thisisedinburgh #scotland_lover #loves_edinburgh #scottishparliamentbuilding #scottishparliament #theroyalmile #royalmile #canongate #holyrood #edinburgharchitecture #scottisharchitecture #modernarchitecture #edinburghphotos #edinburghguide #edinburghtourguide #edinburghtours #scotlandisnow #visitscotland #visitbritain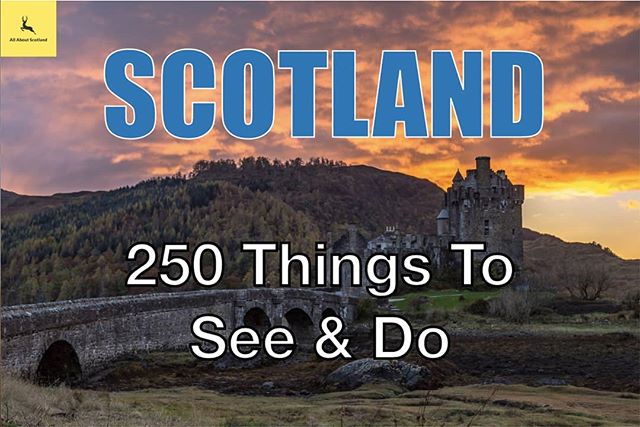 NEW SCOTLAND VIDEO - 250 Things To See & Do in Scotland - Link in bio. I hope you enjoy this video of some of my favourite places in Scotland. Last year I had to take my YouTube channel down due to an accident and this is the first video in my brand new channel which is called ' All About Scotland'. I'm super excited about it, as last year I wasn't sure if I'd ever be able to show people again around the country I love. Live your life to the full and don't put off your dreams. The video is also on my new website - www.allaboutscotland.net and don't forget to subscribe on YouTube for upcoming videos :-) . #edinburgh101 #scotlandisnow #visitscotland #visitbritain #allaboutscotland #discoverscotland #scotland_lover #scotland_ig #scotland #igscotland #instascotland #ig_scot #scotlandtrip #lovescotland #scottishlife #scotlandtrip #scottishhighlands #scotlandescapes #visitedinburgh #mybritain #beautifulbritain #scottish #beingscottish #scottishvlogger #edinburghvlogger #beautifuledinburgh #beautifulscotland #scotlandbeauty #scotlandthefave
101 Things To See & Do in Edinburgh (16) THE SCOTTISH POETRY LIBRARY #edinburgh101 If you're a fan of poetry, there's really only one place in Scotland to head for and that's the wonderful Scottish Poetry Library in Crichton's Close, just off the Royal Mile. If you've been to Greyfriars Kirkyard, you may have come across the grave of William McGonagall, who has, rather unfortunately, become known as Scotland's worst poet. Look him up, I like to think of myself as a kindly man, but his poems are bad - really bad! I don't know whether any of his poems are kept in the library, but they do have over 45,000 books, so there's always a chance! The SPL was founded in 1984 by poet Tessa Ransford and this specially designed building was opened in 1997. It remains the only independent, purpose built, lending library in the world, which makes it rather special and a place we should all cherish and support. Next time you're in the Royal Mile, take a small detour and go and admire the incredible wealth of Scots and Gaelic literature held here. It's a very friendly, sociable place and just the perfect way to spend a rainy tuesday afternoon in auld reekie. . #edinburgh101 #poetry #scotspoetry #gaelicpoetry #scottishpoetrylibrary #crichtonsclose #royalmile #poetrylover #scottishpoetry #poetrycommunity #poetryofinstagram #scotlandisnow #visitscotland #loves_edinburgh #loveedinburgh #thisisedinburgh #edinscotland #edinburgholdtown #visitedinburgh #edinburghlover #iloveedinburgh #discoveredinburgh #scotland_lover #scottishliterature #scotlandlover #instascotland #igscotland #igedinburgh #igersedinburgh
101 Things To See & Do in Edinburgh (15) WHITE HORSE CLOSE, ROYAL MILE #edinburgh101 Edinburgh has many beautiful closes & courtyards, but perhaps none more picturesque than White Horse Close in the Canongate, near the bottom of the Royal Mile. In the 1500's it was the location of the Royal Mews and it's thought that Mary Queen of Scots stabled her white palfrey here. The close was at one time known as 'Laurence Ord's Close'. He was a wealthy local merchant who built an inn and coaching stables here, naming it the White Horse Inn after Queen Mary's favourite horse. The close was extensively restored in 1889 & 1964 and would have looked quite different to what you see today. A coach service from Edinburgh to London used to run from the inn from the mid 1700's which took a whopping 8 days! The same journey nowadays by train takes just over 4 hours. In 1745, Jacobite officers used the inn as their headquarters to plan their campaign. The close was also home to William Dick who founded the Royal School of Veterinary Studies in 1823. The 'Dick Vet' is still going strong today (no jokes please!) and held in the highest regard all around the world. When you visit, please be aware that lots of people live here, so please admire quietly and respectfully. If you're peckish after visiting I can recommend 'Oink' just up from the close, or have a coffee n' cake at the Holyrood Palace cafe (entrance next to the Queen's Gallery). (Note: places mentioned in this guide are not listed in any particular order & I've not been paid to include any) . #edinburgh101 #edinburgh #edinscotland #edinburghlife #edinburghlover #edinburghcloses #theroyalmile #royalmile #whitehorseclose #canongate #jacobite #scotlandisnow #visitscotland #igedinburgh #igscotland #historicedinburgh #scotlandtrip #edinburghhistory #maryqueenofscots #maryqueen #edinburgharchitecture #beautifuledinburgh #beautifulscotland #loveedinburgh #iloveedinburgh #edinburghphotograph #scotland_lover #visitbritain #edinburghtours #edinburghtourguide
#edinburgh101 - Hope everyone's having a great weekend. Popped into Edinburgh to film a few more locations for my 101 Things to See & Do in Edinburgh. The weather started off great and then I found myself taking refuge under a tree from heavy rain. All part of the fun of living in Scotland! Don't forget to follow #edinburgh101 We're on No.15 already which will be posted today. . . #edinburgh #thisisedinburgh #edinburghtourguide #edinburghtours #visitscotland #visitbritain #scotlandisnow #visitedinburgh #edinburghlover #edinburghtrip #edinburghbound #loveedinburgh #iloveedinburgh #edinburghguide #edinburgh_lover #lovescotland #scotlandtrip #scotlandtour #scotlandlove #scotlandisamazing #scotlandlife #scotlandtrip #edinburghlife #edinburghcity #scottish #beingscottish #scottishlife
101 Things To See & Do in Edinburgh (14) TWEEDDALE COURT, ROYAL MILE One of my top tips for visiting Edinburgh's Royal Mile is not to be afraid to step into all the fascinating closes. They can deliver some real surprises. The entrance to Tweeddale court is located opposite John Knox House and is well worth a look. It contains Tweeddale House which is a great example of the townhouses Edinburgh's wealthier residents built, away from the hustle & bustle of the frenetic Royal Mile. The original house was built in 1576 for Dame Margaret Kerr and it's known that the house had a magnificent avenue of lime-trees leading all the way down to the Cowgate. Indeed, most mansions had beautifully landscaped gardens, which can be seen from early maps of the city. The court is the scene of one of Edinburgh's most notorious and unsolved crimes. Bank worker, William Begbie, was found murdered in the close. He had been robbed of £4392, a lot of money for the time. The culprit was never found, but most of the money was found in an old wall near Drummond House. The city's smallest listed building is located here - a stone built sedan chair house which you can see in the video. The wealthy much favoured being carried around the city and I wouldn't bame them! It's remarkable it still survives. The court has appeared on film many times, including Outlander. The court is very photogenic in the right light, so don't forget your camera. (Note: places in this guide are not placed in any particular order & I've not been paid to include any) . #edinburgh101 #edinburgh #tweeddale #tweeddalecourt #tweedalecourt #royalmile #royalmileedinburgh #outlanderobsessed #outlanderfans #outlanderseries #outlanderlocations #scotlandisnow #visitscotland #igedinburgh #instaedinburgh #igersedinburgh #edinscotland #thisisedinburgh #historicedinburgh #edinburghtourguide #edinburghtours #edinburgh_lover #lovescotland #loveedinburgh #iloveedinburgh #edinburghphotographs #scotlandtrip #scotland_lover #scotland_ig #scotlandshots
101 Things To See & Do in Edinburgh (13) NEW CALTON BURIAL GROUND Edinburgh has no shortage of history and many of its great and good, past citizens, are to be found at rest, in hugely atmospheric graveyards all around the city. One of the best is New Calton Burial Ground on Regent Road, about a 10 min walk from the Balmoral Hotel. Opened in 1817, the Victorian burial ground was quickly nicknamed 'tombs with a view' and you only have to visit to see why. The views over to the Scottish Parliament, Holyrood Palace and Arthur's Seat are superb. In its day it would have been beautifully landscaped. The watchtower you see in this video was built for a rather grisly reason - to guard against body snatchers, or 'resurrectionists' as they were often called. In the 1800's there was a very real fear that a loved one's body could be dug up and sold to the university's anatomical school. The schools needed hundreds ever year and the only one's they were legally allowed to obtain were of executed criminals, which only averaged around 55 a year. All kinds of deterrents were used, including extra deep graves, chaining bodies to coffins and placing great iron cages called 'mortsafes' over the grave. It's thought that a family of up to ten people at one time lived in the tower - it must have been a very spooky place to live! Also of interest is Edinburgh's last originally located gas light fitting and the very beautiful headstone of Andrew Skene. It's well worth taking a stroll around this magnificent cemetery which has atmosphere, intrigue and history by the bucketloads. (Note: Places listed in this guide are not in any particular order & I've not been paid to include any) . #edinburgh101 #edinburgh #edinscotland #edinburghlife #edinburghlover #visitedinburgh #edinburghtrip #edinburghbound #loveedinburgh #thisisedinburgh #newcaltonburialgroundwatchtower #newcaltonburialground #regentroadedinburgh #edinburghgraveyard #visitscotland #visitbritain #scotlandisnow #edinburgholdtown #edinburghhistory #historicscotland #historicedinburgh #scotlandtrip #scotland_ig #scotland_lover #igersscotland #igedinburgh #instaedinburgh #edinburghtourguide #edinburghtours #scotlandtour
101 Things To See & Do in Edinburgh (12) W. ARMSTRONG & SON VINTAGE EMPORIUM #edinburgh101 Something a little different today. If you love clothes shopping and, in particular vintage clothes & accessories, then Armstrongs vintage emporium in The Grassmarket is a shop you'll love. It was established in 1840, which, by anyone's standards, is a very impressive length of time to have been in business. Located in the Grassmarket, at the bottom of West Bow, it's had no shortage of famously discerning customers, including Nicole Kidman, Anne Hathaway, Debbie Harry, Kylie Minogue and Kate Moss and, when you step inside, you'll easily see why. For any vintage lover it's a veritable treasure trove and quite a spectacle in itself. The walls are crammed from floor to ceiling with all manner of colourful, quirky and eccentric clothes, which, at first sight, is rather overwhelming to the senses. Even the smell of the shop has an evocative, yesteryear ambience to it. The men's & woman's retro clothing on offer goes all the way back to the 1920's and includes everything from 50s skirts to kilts, tweed jackets, cashmere jumpers, Levis, feather boas, top hats, and military uniforms. In this era of mass production and 'wear once' culture, shops like Armstrong's are perhaps never more important than they are today. It's also a lot of fun! (Note: places in this guide are not listed in any particular order and I have not been paid to include any) . #edinburgh101 #edinburgh #warmstrong #warmstrong&son #armstrongs #armstrongsedinburgh #vintageclothes #vintageshops #vintageshopping #shoppingvintage #vintageedinburgh #edinburghvintage #edinburghshops #edinburghshopping #scotlandisnow #visitscotland #loves_edinburgh #loveedinburgh #thisisedinburgh #edinburgholdtown #thegrassmarket #grassmarketedinburgh #edinburghlifestyle #edinburghfashion #scottishfashion #fashionscotland #edinburghtourguide #edinburghtours #edinburgh_lover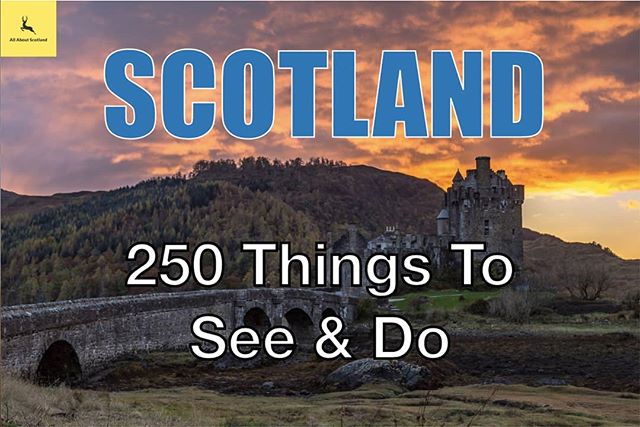 Edinburgh Art Work for sale